Ramos Consulting, LLC proudly joined LJA Engineering in 2021, creating a multi-faceted yet unified partnership that could build upon the strengths of both firms. We now offer more services from experts in more locations and can be the one resource our transportation clients need – when and where they need us.
We are equally proud in 2022 to begin offering services, talent, and solutions under the moniker of LJA Program Management. With 20 professionals dedicated to program management and over 200 professionals within a full-service transportation team, we are committed to providing the responsiveness and attention to detail you have come to expect from us.
Our transportation services include civil engineering, construction engineering and inspection, program management, marine engineering, planning and landscape architecture, and structural engineering for reconstruction and new construction of highways, toll roads, and local arterials. LJA currently manages complex projects for the Texas Department of Transportation (TxDOT), Fort Bend Grand Parkway Toll Road Authority (FTBGPTRA), Harris County Toll Road Authority (HCTRA), and local government entities.
LJA is celebrating its 50th year in 2022, with 45 offices across the Southeastern US and 1300 civil, transportation, midstream, rail, and coastal engineers, plus hydrologists, environmental specialists, planners, landscape architects, construction managers, GIS designers, and surveyors. We have an excellent reputation and were recently named Best Place to Work by numerous business journals, #57 by ENR National as a Top 500 Design Firm, #41 as a Top Pure Design Firm, and as the 2019 Design Firm of the Year by ENR Texas & Louisiana.
For more information on LJA Transportation, please visit LJA.com.
Meet Our LJA Program Management Team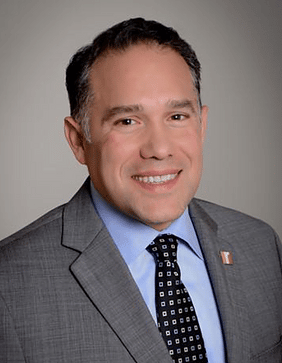 Jerry Ramos, President
Jerry Ramos has over 30 years of experience managing and procuring complex projects in Texas for TxDOT, FBGPTRA, FBCTRA, HCTRA, and local government entities. Over the past 18 years, Jerry has managed over $18 Billion in GEC, Procurement, PMCM, and Public-Private Partnership (P3) Projects.
Jerry has a wide range of experience providing projects management, consultant oversight, construction oversight, agency coordination, preliminary engineering, and final design services for reconstruction and new construction of highways, toll roads, and local arterials in Texas, Illinois, and Qatar.
Jerry started Ramos Consulting, LLC in February 2012 and proudly joined LJA Engineering in 2021.
Chevy Chase Office Lead, Matthew Stephens, PE
Matthew Stephens has over 11 years of transportation experience with a focus on GEC/PMC services for major roadway projects during all phases of project delivery for Design-Bid-Build (DBB) and Design-Build (DB) projects.
His technical expertise includes DB contract development, schematic design, feasibility studies, PS&E, scheduling, ROW coordination & oversight, SUE development, and utility construction oversight.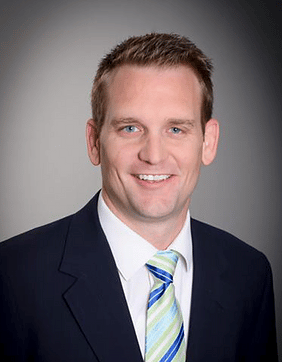 Atlanta Office Lead, Zak Vermillion, PE
Zachary (Zak) Vermillion has over 13 years of experience in the transportation engineering field.  He has a wide array of experience, which includes: planning, design, construction engineering, and program management services.  Recently, Zak has led Ramos Consulting's design efforts, overseeing all aspects of design and management of schematic and PS&E design. ​
Zak's experience also includes over 8 years of providing GEC/Program Management services for major/mega projects throughout TxDOT.
Zak currently resides in Atlanta, GA where he is developing our Atlanta office.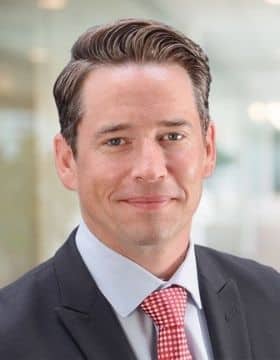 Austin/San Antonio Manager, Sean Beal, PE
With over 20 years of experience, Sean Beal has successfully led the implementation of several large, complex transportation projects and played a relevant role in almost every Design-Build transportation project that has been developed in the Central Texas Region. His leadership, expertise, and proven track record will be an asset to LJA's growing Transportation Sector across Texas and the Southeast United States.
Sean's experience includes program management, roadway design, design-build procurement, schematic development, and obtaining environmental approvals for transportation projects. Most recently, Sean worked with Hays County as a General Engineering Consultant for their Road Bond Program and with Caldwell and Williamson Counties on the SH 142, Corridor E5, and Anderson Mill Road schematic and environmental studies. Sean is active in the Texas Society of Professional Engineers Travis County Chapter and is currently the Planning Chair for their Engineers Week Banquet.
Sean serves as the Austin/San Antonio Manager for LJA Program Management.
1.3.1 – SUBAREA/CORRIDOR PLANNING
1.5.1 – FEASIBILITY STUDIES
1.8.1 – PUBLIC INVOLVEMENT
2.1.1 – TRAFFIC NOISE ANALYSIS
2.4.1 – NATIONWIDE PERMIT
2.4.2 – CLEAN WATER ACT SEC. 404 PERMITS ANALYSES
2.14.1 – ENVIRONMENTAL DOCUMENT PREPARATION
3.2.1 – ROUTE STUDIES & SCHEMATIC DESIGN
4.2.1 – ROADWAY DESIGN
4.4.1 – FREEWAY INTERCHANGES
4.5.1 – CONSTRUCTABILITY REVIEW
8.1.1 – SIGNING, PAVEMENT MARKING AND CHANNELIZATION
9.1.1 – BICYCLE AND PEDESTRIAN FACILITY DEVELOPMENT
10.1.1 – HYDROLOGIC STUDIES
10.2.1 – ROADWAY HYDRAULIC DESIGN
10.3.1 – BRIDGE HYDRAULIC DESIGN
11.1.1 – ROADWAY CONSTRUCTION MANAGEMENT AND INSPECTION
11.3.1 – CONSTRUCTION SUPERINTENDENT
11.7.1 – CONSTRUCT. SCHEDULE SUPPORT-SCHED OF ROADWAY DESIGN
17.5.1 – CIVIL ENGINEERING
18.3.1 – UTILITY ADJUSTMENT COORDINATION
18.5.1 – UTILITY CONSTRUCTION MANAGEMENT AND VERIFICATION
18.6.1 – UTILITY MANAGEMENT & COORDINATION OVERSIGHT
LJA Program Management has a wide range of experience providing services for the reconstruction and new construction of highways, toll roads, and local arterials in project management, consultant oversight, agency coordination, preliminary engineering, and final design.